Remember the pendant I found for 50 cents? Ohhh ya.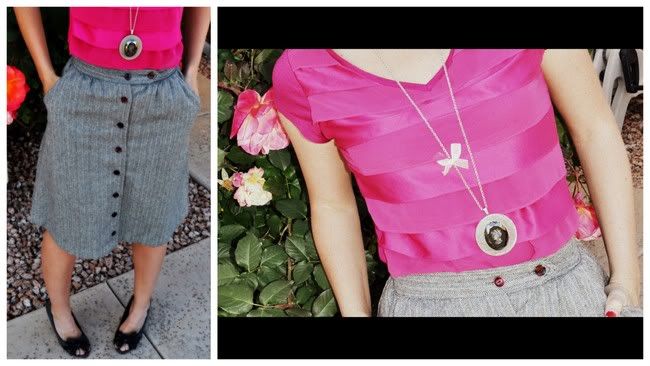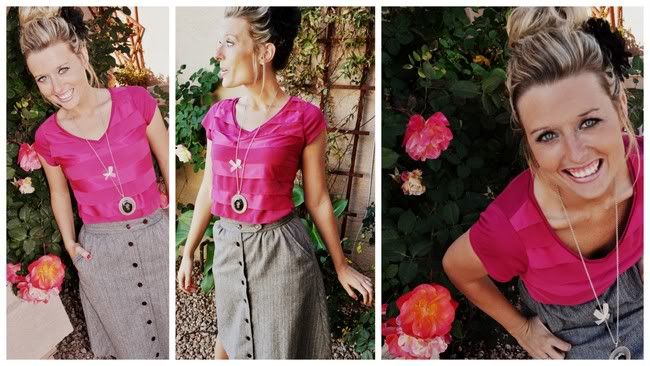 When I found this skirt this week at a vintage thrift store for $4.50,
I knew it was love.
In fact, I let out a little squeal when I spotted it.
I wasn't mad about wearing my fabulous finds to church today.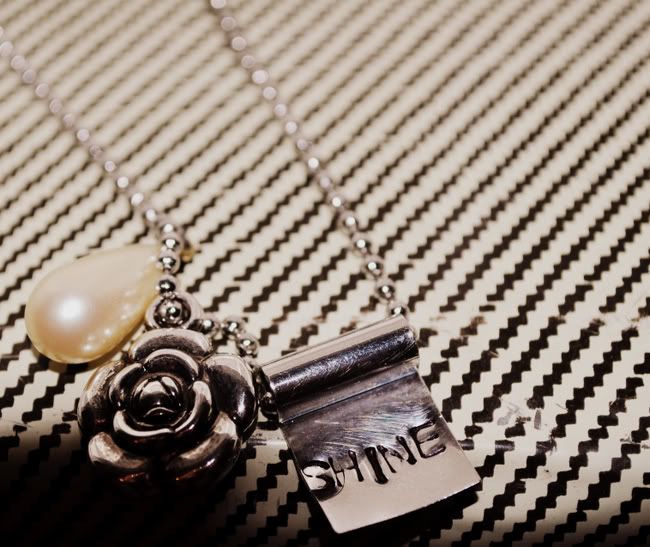 To refresh your memory, SHINE is my word of the year.
I've been diligently trying to accomplish things to "shine",
and make others do the same.
Today my hubby and I went and visited this woman
who recently lost her husband and is having a rough time.
He had met her before, I hadn't.
I decided to make her this necklace, and explain to her what it meant.
I told her about my plans to "shine" this year, and that as she did the same, her pain would be replaced with joy.
When I gave it to her she exclaimed,
"I want to shine too!"
Project SHINE is motivating!
I have many ideas for this week...
Jump on the SHINE train with me :)